Posts for tag: fillings
By Mark Lukin
June 24, 2017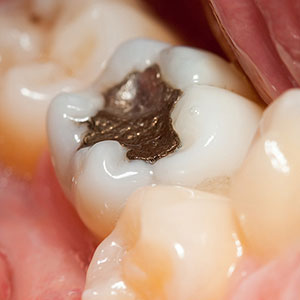 One of the top concerns in public health today is exposure to the metallic element mercury within the environment. At abnormal levels, mercury can have a toxic effect on our nervous systems and cause other health problems.
These concerns over mercury have also increased attention on one material in dentistry that has included the metal in its makeup for over a century — dental amalgam for filling teeth. Amalgam is a metal alloy that can include, in addition to mercury, silver, tin, and copper. When first mixed dental amalgam is a moldable material used for fillings in prepared teeth. It then hardens into a durable restoration that can withstand biting forces.
While the use of amalgam has declined with the introduction of life-like colored fillings, it's still used for teeth like molars subject to high biting forces. With what we now know about the ill effects of mercury (which can make up to half of an amalgam mixture) is it safe to continue its use?
The American Dental Association has performed extensive research into amalgam safety. They've found that mercury is stabilized by the other metals in the amalgam. This prevents "free" molecules of mercury, the real source of harm to health, from escaping into the blood stream in the form of vapor. Although trace amounts of mercury vapor from the amalgam are released as a person chews, those levels are well below the threshold that could cause harm.
From a patient standpoint, the biggest drawback to dental amalgam isn't safety — it's the appearance of teeth it's used on. Silver fillings aren't considered attractive. And now there are viable filling alternatives that not only look like natural teeth but can withstand biting forces almost as well as amalgam. These materials include composite resins, mixtures of glass or quartz within resin, or glass and resin ionomers. Each of these has advantages and disadvantages depending on how and where they're applied.
After a thorough dental examination, we'll be able to advise you on what filling material will work best to produce the best result. And if we do suggest dental amalgam you can rest assured it will be a safe choice.
If you would like more information on the safety of dental amalgam, please contact us or schedule an appointment for a consultation. You can also learn more about this topic by reading the Dear Doctor magazine article "Silver Fillings — Safe or Unsafe?"
By Mark Lukin
January 21, 2016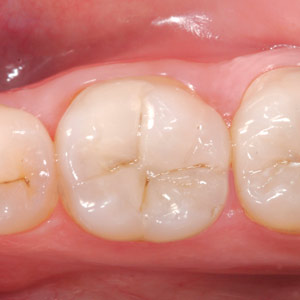 It takes a lot of skill, experience, talent and artistry to create tooth restorations that look so natural that no one can tell them apart from the originals. To do so requires understanding of the normal anatomy of a tooth as well as of the interactions of light and color.
How the anatomy of a tooth determines color
The color that we perceive when looking at a tooth results from the combined appearance of the tooth's center core (dentin layer) and its covering enamel. Going from the outside in, the enamel is made of tightly packed crystals of calcium, which cause it to be one of the hardest substances naturally produced by animals. The crystals are also responsible for a tooth's brilliance and translucence. The dentin is more like bone, a porous living tissue composed of microscopic tubes, interspersed with more calcium crystals. In the very center of the tooth is a central chamber containing the pulp and nerves.
Each of these layers has its own physical and optical properties. Since the enamel is translucent and the dentin is more opaque, most of the tooth's color comes from the dentin and is transmitted through the enamel layer. Factors that affect this transmission include the thickness and age of the enamel as well as external tooth whitening.
If the enamel is more translucent, more of the color of the dentin shows through. If it is more opaque, the enamel absorbs and reflects light so that less color is visible and the enamel looks brighter.
The language of color composition and reflected light
Color means the whole spectrum in the rainbow. The spectrum is made up of the three primary colors — red, blue, and green. When all are combined, they create white light.
Hue refers to the brightest forms of the colors. The color we perceive depends on the dominant wavelength of light that is reflected by an object.
Value refers to a color's lightness or darkness. A brighter color has a higher value.
Chroma is the amount of identifiable hue in a color. An achromatic color (without hue) appears gray.
Saturation is a measure of a color's intensity.
This terminology of color is used not only by dentists and dental technicians, but also by a wide range of artists. It implies expertise and understanding of how colors work, how they vary and change and affect one another.
Contact us today to schedule an appointment or to discuss your questions about bonding to repair chipped teeth. You can also learn more by reading the Dear Doctor article, "Artistic Repair of Front Teeth with Composite Resin."
By Stephen P. Lukin, D.D.S.
August 14, 2011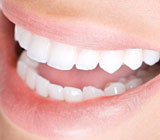 The goal of restorative dentistry is to return the teeth to full form (shape) and function. For years, a key tool for achieving this goal has been through the use of metal amalgams (silver looking dental fillings). However, this technique does have some disadvantages. One is the fact that they can involve removal of healthy tooth structure to retain them. Too much "undercutting" can undermine and weaken a tooth resulting in less resistance to biting forces possibly leading to fatigue fractures and cracked tooth syndrome. Another approach is call "biomimetic" which literally means mimicking life. This approach to dentistry is made possible through the structured use of tooth-like materials such as composite resins. Scientific studies and clinical experience have validated their use as both safe and predictable.
By mimicking life, we rely upon our delicate balance of artistry, experience and expertise to provide you with properly restored teeth that function and wear normally, while appearing indistinguishable from natural teeth. Dental composite are now the most commonly used materials for tooth-colored adhesive restorations and have properties similar to a natural tooth's enamel and dentin. They consist of resin which are plastic and fillers made of silica (a form of glass). The fillers give the composites wear resistance and translucency (see through properties). However, most of the properties of enamel are also mimicked quite well by dental porcelains. Porcelains are a form of ceramic, that are formed by the action of heat. Dental porcelains come in all colors and shades so we can easily and perfectly match the color of virtually any natural tooth. As for longevity, porcelain is typically your best option because it is the closest option in mimicking a natural tooth.
To learn more on this subject, you can continue reading the Dear Doctor magazine article "The Natural Beauty of Tooth Colored Fillings." Or contact us today to schedule an appointment to discuss your specific questions.