Posts for tag: dry mouth
By Mark Lukin
April 19, 2019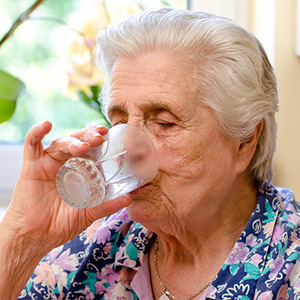 Although not high on the glamour scale, saliva is nonetheless an important ingredient in a healthy life. This "multi-tasker" fluid helps break down your food for better digestion and supplies antibodies to thwart threatening microorganisms coming in through the mouth.
But perhaps its most important role is to neutralize mouth acid that can erode tooth enamel. Without this buffering action, you're at much greater risk for tooth decay and possible tooth loss.
That's why chronic dry mouth is much more than just an unpleasant feeling. If you're not producing enough saliva, your risk for developing tooth decay (and periodontal disease too) skyrocket.
Here are 3 things you can do to avoid dry mouth and promote healthier saliva flow.
Watch what goes in your mouth. Some foods, beverages and other substances can interfere with saliva production. Caffeine in coffee, sodas and other beverages can cause your body to lose water needed to produce adequate saliva. So can alcohol, which can also further irritate dry tissues. And any type of tobacco use can decrease saliva production and heighten the dry mouth effect, another good reason to kick the habit.
Drink more water. Water is the main ingredient in saliva, so keeping yourself hydrated throughout the day helps ensure a ready supply. Drinking water also helps dilute acid concentrations and washes away leftover food particles that could become a food source for oral bacteria, the main source for mouth acid.
Ask questions about your medications. Many medications can trigger chronic dry mouth including drugs to treat cancer, high blood pressure, depression or allergies. If you have chronic dry mouth, talk with your physician about the medications you're taking and ask if there are any alternatives that have less of an effect. If not, drink more water, especially while taking oral medication.
You can also reduce dry mouth symptoms by using a humidifier while you sleep or using products that boost saliva production. And be sure you're brushing and flossing daily to further reduce your risk of dental disease. Managing dry mouth won't just make your mouth feel better—it will help your teeth and gums stay healthier too.
If you would like more information on avoiding dry mouth, please contact us or schedule an appointment for a consultation.
By Mark Lukin
July 19, 2013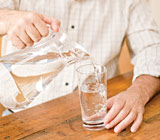 Dry mouth is a condition that many of us have experienced at some point in life. However, for some people it is a problem that can wreak havoc on their lives. This is why we have put together this list of questions we are most frequently asked about dry mouth.
What is dry mouth?
The medical term for dry mouth is "xerostomia" ("xero" – dry; "stomia" – mouth) and it affects millions of people in the US alone. It is caused by an insufficient flow of saliva, the liquid produced by the salivary glands. These glands are located in the inside cheeks of the mouth by the back top molars and in the floor (under the tongue) of the mouth. When functioning properly, they produce two to four pints of liquid every 24 hours.
Can drugs contribute to dry mouth?
Yes, both prescription and over-the-counter (OTC) drugs can cause dry mouth. This is one reason we so often find it in senior citizens, as they are typically on more medications than younger, healthier people.
What about diseases...can they cause dry mouth?
Certain systemic (general body) and autoimmune ("auto" – self; "immune" – resistance system) diseases, in which the body reacts against its own tissue, can cause dry mouth. Other diseases that can be the culprit include: diabetes, Parkinson's disease, cystic fibrosis, and AIDS (Acquired Immune Deficiency Syndrome). Radiation and chemotherapy used to treat head and neck cancers can inflame, damage or destroy the salivary glands—thus causing dry mouth.
Are there any remedies for dry mouth?
Yes! If medication is the primary cause of your dry mouth, there may be other, similar drugs that can be substituted that do not produce the same side effect. If you feel this describes your situation, discuss your concerns with the prescribing physician. Another option is taking an OTC or prescription saliva stimulant to temporarily relieve the dryness. Or, you can suck on a candy made with xylitol, a natural sugar substitute, four to five times a day. Xylitol has been shown to help stimulate the production of saliva with the added benefit of reducing the odds of getting cavities.
To learn more on this subject, continue reading the Dear Doctor magazine article "Dry Mouth." You can also contact us today with any questions or to schedule an appointment.