Posts for tag: dental implant
By Mark Lukin
July 02, 2020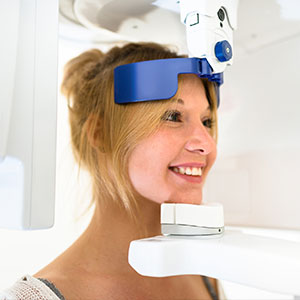 Nothing beats the form and function of a real tooth—but dental implants come pretty close. That's why they're tops among both dentists and patients for replacing missing teeth.
Much of an implant's functionality and durability can be credited to its material construction, from the titanium metal post imbedded in the jawbone to the lifelike porcelain crown attached at its other end. But an implant's "nuts and bolts" isn't the only reason why this premier dental restoration is so popular: A good portion of their success comes from the adjunct support provided by digital technology.
Without this varied array of computer-based applications used in planning, designing and installing them, implants couldn't produce the level of satisfactory outcomes they currently do. Here then are a few of the high-tech tools dentists use to make sure your implants result in a winning smile.
CBCT scanning. Implant placement requires a high degree of precision often complicated by various anatomical structures like nerves, blood vessels and sinuses within the gums and jaws. Cone Beam Computer Tomography (CBCT) scanners rotate around a patient's head, taking hundreds of digital x-ray images that are then assembled into a 3-D model image. Dentists can view this model from various angles to identify obstacles and better pinpoint the best implant locations.
Digital impressions. Dentists can also create a 3-D digital impression model of the inside of a patient's mouth that can give them views of their current teeth and gums from any angle. This aids in determining the size and type of implant so that it blends seamlessly with remaining teeth. A digital impression can also provide both the dentist and patient a preview appearance of their future smile after treatment.
3-D printed surgical guides. To accurately drill the implant site during surgery, dentists often create a custom-made device called a surgical guide that fits into the patient's mouth during the procedure. Using results from scanning and digital impressions, highly accurate guides can be created with a 3-D printer. This further ensures that the implant will be in the exact best location for the most attractive and functional outcome.
Implantology is as much art as it is science in achieving a beautiful smile. These and other digital tools help make that desirable end a reality.
If you would like more information on dental implants, please contact us or schedule an appointment for a consultation.
By Stephen P. Lukin, D.D.S.
November 13, 2011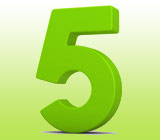 Lost teeth can cause a host of problems, including a loss of your jaw bone and a collapsing appearance of your face, along with difficulty chewing and speaking.
Clearly, it is important to replace missing teeth as soon as possible. Options for replacement include the more traditional methods and the newest technique — dental implants. We believe that implants are your best choice for the following reasons.
Implants prevent bone loss.

Dental implants are substitute tooth roots. Like the roots of your original teeth, they stabilize the bone into which they extend — but in a different way.

The part of the bone that encases the teeth is called alveolar bone, from the word root meaning "sac." This bone has a special relationship with the teeth it surrounds. It develops as they first erupt into the mouth. If they are lost, the alveolar bone goes, too. It resorbs, or melts away, giving an impression that the bone, gums, and sometimes the lips are collapsing.

Implants are made of titanium, which has the ability to join biochemically to bone. It takes the place of the original tooth root and prevents resorption.

Implants support adjacent teeth.

Your teeth work in harmony, an all for one, one for all relationship with each other. If one is missing, the remaining teeth will slowly move and shift causing them to receive forces that may not be well received. Losing any tooth increases the pressure on the remaining teeth. Losing a back (posterior) tooth can put pressure on the front teeth and they can be forced out of position. All these movements can change a person's appearance as well as in their ability to speak, bite and chew.

They are easier to clean than "traditional" options.

Fixed bridges are non-removable tooth replacements that attach to adjacent natural teeth. These teeth that are adjacent to the missing tooth have to be cut into small peg shapes on which the bridge is attached. The removal of their enamel may make them more prone to tooth decay and gum disease.

Older replacement methods include removable options such as plastic "flippers" and partial dentures. These replacements rest on the teeth and gums, making the teeth they attach to receive greater pressure causing more mobility. In addition, they exert pressure on the gums, causing additional bone loss and increasing the potential for bone loss on the neighboring teeth.

Full dentures, in cases where all teeth are missing, are kept in place by pressing on the gum tissues. This causes even more pressure on the bone, leading to bone loss and changing facial structures.

They are longer lasting.

Studies have shown that removable partial dentures are replaced about every five years; bridges are only 67% successful at 15 years; and implants are over 95% successful for 20 or more years.

They are cost effective in the long term.

Because implants last longer than other alternative tooth replacements, they may seem more expensive at first; but they will be cost effective over the long term.
Contact us today to schedule an appointment to discuss your questions about dental implants. You can also learn more by reading the Dear Doctor magazine article "Dental Implants. Evaluating Your Options."