Posts for: November, 2016
By Mark Lukin
November 25, 2016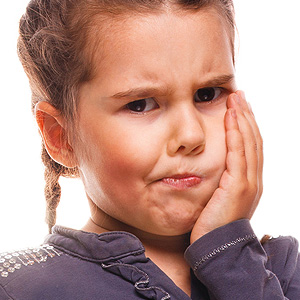 A child's toothache is no fun for either the child or the parent. But if you're faced with this situation, don't panic — unless they have a fever or you notice facial swelling, it's unlikely an emergency.
 Instead, take the following steps:
Find out where it hurts and for how long. Tooth pain can stem from a lot of causes, including decay or a localized area of infection called an abscess. See if your child can tell you if it's coming from one particular tooth or from a general area. Although children can't always judge how long they've hurt, try to get a general idea so you'll know if you need to call us sooner rather than later.
Look for problem signs in the mouth. As you look where they say it hurts, see if you can see brown spots or cavities on any teeth — this would indicate tooth decay. Look also at the gums or inner areas of the mouth for sores or swelling. Unless they've had an injury, this could indicate an abscess.
Try to dislodge any food shards between teeth. It's also possible the pain is coming from a piece of hard food like a popcorn kernel wedged between their teeth. Help them gently floss between the teeth to see if you can dislodge any.
Try to ease the pain. Although you may not need to see us immediately, your child's mouth still aches. You can help relieve it temporarily with a child's dose of ibuprofen or acetaminophen. You can also apply an ice pack to the outside cheek for swelling, but don't apply the ice directly to the skin, which can burn it. And don't rub aspirin or other pain relievers on the gums — they're acidic and can irritate soft tissue.
See us for a full examination. It's wise to have any tooth pain checked — the question is often how soon. You should see us the same day or first thing in the morning if the pain has persisted for more than a day or night, pain relievers haven't eased the pain or they have fever or facial swelling. If the pain is short-lived you can usually wait until the next day — but do get it checked out.
If you would like more information on treating your child's toothache, please contact us or schedule an appointment for a consultation. You can also learn more about this topic by reading the Dear Doctor magazine article "A Child's Toothache."
By Mark Lukin
November 10, 2016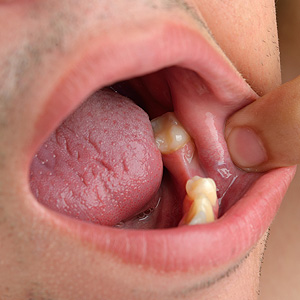 People often put a premium on appearance when deciding whether or not to replace a missing tooth. There's more motivation to replace one in the "smile zone," where the teeth are more visible, than one that's not.
But even if your missing tooth is in the back out of sight, there are still good reasons to replace it. That's because even one lost tooth can have a cascading ill effect on other teeth, the underlying bone or eventually your entire facial structure.
The chief problems caused by a missing tooth occur first with the bone. The act of chewing generates pressure around the teeth. The teeth transmit this pressure through the roots to the bone, which stimulates the bone to grow and remain strong in support of the teeth. When you lose a tooth, the bone no longer receives this growth stimulation.
In time, the replacement rate for older bone cells will slow down and cause the bone volume to decrease. It's possible to detect a change just months after losing a tooth: you can lose an estimated 25% of bone width in the first year.
As the bone diminishes, the jaw loses height and then more width. The gum tissues will also gradually decrease. As a result you may not be able to chew or even speak as well as you once could. Depending on the number of teeth you've lost, the foundational portion of the jawbone — the basal bone — may also decline. The distance between nose and chin may decrease and the cheeks sink in. Without bone support in the rear, the bite can collapse and push the teeth forward out of their normal position.
The best way to avoid this debilitating spiral is to replace a tooth as soon as practical. There are many options, but perhaps the best choice is a dental implant: not only will it provide a life-like appearance, but its affinity with bone will stop bone loss and even encourage new growth.
So, don't neglect replacing that "invisible" tooth if it's lost. Your mouth and ultimately your appearance will be better for it.
If you would like more information on tooth loss and restoration options, please contact us or schedule an appointment for a consultation. You can also learn more about this topic by reading the Dear Doctor magazine article "The Hidden Consequences of Losing Teeth."