Posts for: August, 2015
By Mark Lukin
August 23, 2015
For some time now, you've noticed things about your teeth and gums — your overall smile — that you would like to change. But you're in unfamiliar territory: you don't know where to begin.
Here, then, are a few basic cosmetic dentistry questions you should ask yourself and us to get you moving in the right direction.
Am I a candidate for cosmetic dentistry? Invariably, the answer is yes — there's always a way to enhance your appearance, starting with basic hygiene or whitening. But whether you're a candidate for a particular procedure will depend on a full examination of your mouth — a "smile analysis" — to assess its current condition and needs, and what cosmetic options would best fit those needs.
Are my expectations realistic? That will first depend on what we find with your smile analysis. It will, however, also include studying the bigger picture — how certain changes might affect not only your smile but your overall facial appearance. Your wants and desires are extremely important in this process, but they should also be balanced with a dose of reality — some things may not be in your best interest health-wise to undertake, or are not in keeping with basic aesthetic principles of beauty.
Will I be able to have an idea beforehand how the changes will look? We've come a long way in providing patients ways to preview their new smile before undertaking a procedure. It's often possible to "see" your proposed smile through computer simulation, or in some cases "test drive" it with temporary (provisional) crowns or veneers. For restorations involving porcelain crowns, it may be possible to take your input and fine-tune the shape and color of the permanent crown before it's completed.
What will it cost? This will depend on the treatment plan we develop. Some treatments like teeth whitening are relatively inexpensive, while procedures like dental implants or orthodontics are major investments. You should also consider the costs to your time — some treatments require only a single visit, while others may take months or even years to complete. Depending on your financial means and comfort level, cost will need to be factored into the final plan, as well as your expectations.
If you would like more information on cosmetic dentistry, please contact us or schedule an appointment for a consultation. You can also learn more about this topic by reading the Dear Doctor magazine article "Cosmetic Dentistry: A Time for a Change."
By Mark Lukin
August 08, 2015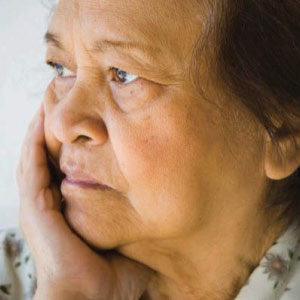 If you have periodontal (gum) disease, you've no doubt experienced red and swollen gums. If, however, you notice an especially inflamed area next to a tooth, you may have developed a gum abscess.
An abscess is a pus-filled sac that develops as a result of chronic (long-standing) gum disease, an infection caused by bacterial plaque that's built up on tooth surfaces from inadequate oral hygiene or from a foreign body (food debris) getting stuck below the gums. The abscess, which typically develops between the tooth and gums, may be accompanied by pain but not always (the affected tooth may also be tender to bite on). Abscesses may grow larger, precipitated by stress or by a general infection like a common cold, and then abate for a time.
As with other abscesses in the body, a gum abscess is treated by relieving the pressure (after numbing the area with local anesthesia) and allowing it to drain. This is often followed by cleaning any infected root surfaces of bacterial plaque and then irrigating the area with a saline and/or antibacterial solution. We may also prescribe antibiotics afterward and some form of pain control (usually a non-steroidal anti-inflammatory drug like ibuprofen) to help with discomfort.
Although the results of this procedure can be dramatic, it's just the first step in treating the overall gum disease. After a few days of healing, we continue with a complete examination and recommend further treatment, usually starting with removing bacterial plaque and calculus (hardened plaque deposits), the underlying cause for the infection and inflammation, from all tooth and gum surfaces. This may take several sessions before we begin seeing the gum tissues return to a healthier state.
The key to preventing an abscess recurrence (or any symptom of gum disease) is to remove plaque everyday through proper brushing and flossing, and visiting us twice a year (or more if you've developed chronic gum disease) for cleanings and checkups. Doing so will raise your chances of avoiding an uncomfortable and often painful gum abscess in the future.
If you would like more information on gum abscesses, please contact us or schedule an appointment for a consultation. You can also learn more about this topic by reading the Dear Doctor magazine article "Periodontal (Gum) Abscesses."