Posts for: July, 2015
By Mark Lukin
July 24, 2015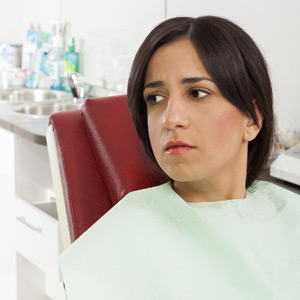 We always look forward to seeing our patients, but not all of you look forward to seeing us! If you're one of them, don't worry — we don't take it personally. Dental anxiety prevents many people from seeking the care they require to restore or maintain a healthy smile.
But if dental problems are allowed to progress, they can affect not only the beauty of your smile and health of your mouth, but your overall wellness, too. Infection can travel from the mouth to other areas of the body, and dental disease exacerbates chronic health conditions like heart disease or diabetes.
Overcoming Apprehension
Fear should never be an obstacle (in the immortal words of President Franklin Roosevelt, "…the only thing we have to fear is fear itself…"). And fortunately there are some safe options for those of us who can't get past our anxiety when it comes to dental care:
Oral Sedation. A sedative medication can be prescribed that you take by mouth approximately an hour before your dental visit to minimize anxiety and promote relaxation.
Intravenous (IV; "intra" – inside, "venous" – vein) Sedation. If oral sedation isn't entirely effective in facilitating treatment, then a medication combining a sedative for relaxation and a pain-blocking anesthetic can be delivered through or small needle or catheter that is gently inserted into a vein. This is referred to as "conscious sedation" because you are in a semi-awake state during which you are able to respond to verbal direction. It takes effect quickly, and you can come out of it quickly. However, you may not remember much about your procedure. It is very different from general anesthesia during which you are completely unconscious.
Safety First
Dentists who offer IV sedation receive extensive training after which we must pass an exam and apply for a special permit that we maintain through continuing education. We carefully screen patients for eligibility and monitor you throughout so you can rest easy before, during, and after your procedure.
If you would like more information about sedation in dental care, please contact us or schedule an appointment for a consultation. You can also learn more about the subject by reading the Dear Doctor magazine article "Oral Sedation Dentistry."
By Mark Lukin
July 09, 2015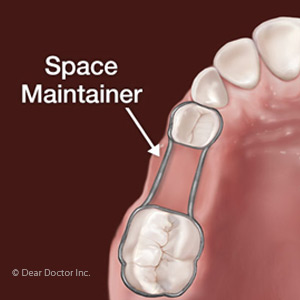 Children losing their primary ("baby") teeth is both natural and necessary. So, is it really that much of a concern if they lose one early?
The answer is yes — premature primary tooth loss could have long-term consequences for the permanent teeth as they develop within the jaw before eruption. Primary teeth play a crucial role in this development: as the permanent teeth form and grow the primary teeth serve as placeholders until they're ready to erupt. A natural process then takes place in which the primary tooth's roots dissolve (resorb) to allow them to fall out. Once they're out of the way, the permanent teeth can then erupt.
If, however, they're lost before the permanent teeth are ready, it leaves a space in the child's bite. The dynamic mechanism between teeth and the periodontal ligament causes adjacent teeth to move or "drift" into the space. This can crowd out the permanent tooth intended for the space, causing it to come in improperly forming a malocclusion (bad bite), or it may become impacted and remain partially or fully below the surface of the gums.
This poor dental development could lead to extensive orthodontic treatment later in life, which is why we seek to preserve even decayed primary teeth for their entire natural lifespan. If the tooth is lost, however, we need to take action to preserve the space for the permanent tooth and avoid costly treatment later.
This usually calls for a "space maintenance" appliance — a type of orthodontic "retainer" — worn by the child to prevent other teeth from drifting into the space. Designed by your orthodontist, the appliance can also perform a cosmetic and social function by causing the space to appear unnoticeable.
Maintaining that space requires monitoring — especially by an orthodontist — and continued dental hygiene and care both at home and at the dentist's office. The extra care preserving the space caused by premature tooth loss will help to ensure your child's dental structure develops properly and their future smile will be an attractive one.
If you would like more information on the care and treatment of primary teeth, please contact us or schedule an appointment for a consultation. You can also learn more about this topic by reading the Dear Doctor magazine articles "Early Loss of Baby Teeth" and "Losing a Baby Tooth."